SPECTACULAR!!!!
Yeah... ga penting juga seh gw bilang ini film bagus secara smua orang juga bilang bagus... hehe tapi tetep aja, keren abis!
What's not to love?
1. Cool robots that can transform into cool cars. Check
2. Hot babe. Check
3. Nonstop action. Check
4. Nonstop explosions. Check
5. It's not a fiction and I am Sam Witwicky. I wish....
Dibandingkan Transformers 1, cerita nya seh jelek... Ya namanya juga sekuel yang dibuat dengan tujuan untuk meraih keuntungan... Tapi other than that, fantastic! Action en efek nya keren bangetttt... Damn....
Gw suka banget yang adegan pertempuran di Shang Hai, decepticon nya yang punya roda gede banget en ngancurin jembatan.. WOW... What a great way to start a movie. After that, Megan Fox... Damn.... I dun remember her being that hot. Yeah she's pretty but at this movie, pretty is an understatement....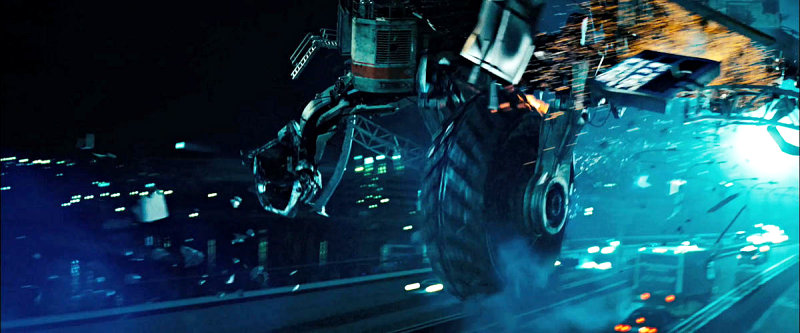 Not to mention Optimus Prime... Uber cool!!!!!
Tapi tetep lah.... nothing is perfect.... untuk mendapatkan kekerenan dari flm tersebut, ada beberapa hal yang dilebih lebihkan en kalo diperatiin agak menganggu...
1. Si Megan Fox bener bener dijual seh disini... dari mulai nungging di atas motor (W.O.W) trus lari lari di padang pasir dengan tank top minim ampe bibirnya yang senantiasa menunggu dan berharap itu... :p
Entertainment nya seh dapet bangett tapi technically berlebihan kan?
2. Shia LeBouf still can't act. Well he's better than the first one but he needs to up his game otherwise he'll be just another pretty face at Hollywood
3. Too many robots! Yeah it's cool but I dun know half the robots in there... especially Decepticons. I think it'll better if the movie shows the specific power of each robot...
But anyway.... A MUST SEE!!!!!!!!!!
Rating: 9/10